Save Time & Money!

No More Hand Written Labels

Proffesional Look To Your Parcels

Business Logo & Return Address On Label

Suits Any Printer

No Core Hacks
Highly Customizable…
Designed to suit most direct thermal label printers, your choice of preset templates for common brands and label size or customize to your own prefered size.
Bulk Print
You can print a single label or as many as you like! Simply select the orders you would like labels for on the Virtuemart order page and click 'Print Labels'.........Its that easy!
Perfectly intergrated into Virtumart 1 & 2 & 3
-


NO CORE HACKS, Elegant & Forward Compatible
No worries when it comes to updating your virtuemart!
600+ Google Fonts
Configuration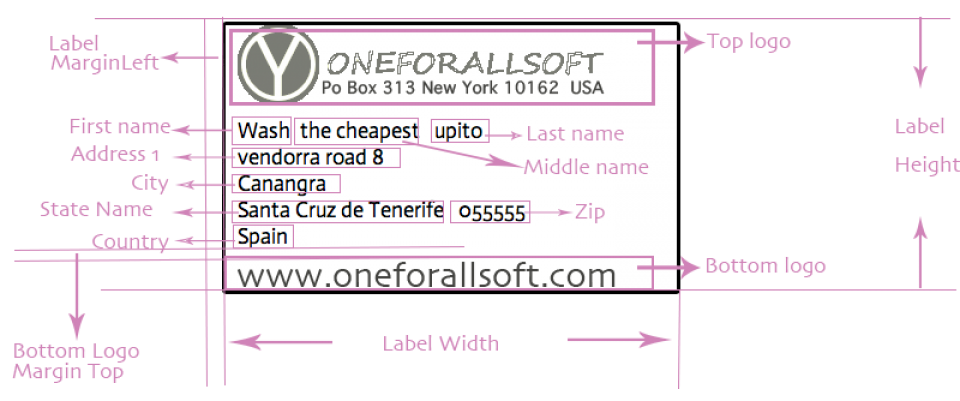 1.Bottom Logo Margin Top, this field is very useful, you can input 0 , positive or even negative number, because your bottom logo would likely not fit well into the entire label, maybe it towards bottom too much, or towards up too much, then you can input negative and positive number respectively, just to make it stay at its perfect position.
2.Customer's middle name and country are optional, you can show them as your need.
3.Address 2 will show if the customer have provided it within the orders.
4.All in all, this plugin is designed for general purpose, as the width and height of label are customizable, because i realize you might be using different print devices, they have different specifications. So i just make the width and height adjustable, you can tune them until it fits perfectly into your printer. But first of all, don't change width, height and Label MarginLeft parameters before you tried printing, the width 344px and height 222px are already tested by my client's printer.
Created : May 21, 2017
Category: Virtuemart
Type : Single
Tags :